Annie Lumsden
Annie is a graduate from the University of Ballarat Arts Academy, and a member of the theatre company '15 Minutes From Anywhere'. Her theatre credits include Motherf**ker (15 Mins.), Killing Game and DRAFT (Bakers Dozen Theatre Co.), Single Admissions (Milkbar Theatre Co.), Little Daughters (La Mama), Meet Me For Meaning (Platform Explorations at La Mama) and most recently Bock Kills Her Father, written by Adam J. Cass, produced by SheSaid Theatre Company, and performed at La Mama. She has just completed work on Deepest Sympathy, a short film produced by Three Cats In Limbo, and is currently in production of Prasizzler Queen of the Dessert, a short film by Robert Ten Eyk and Emmett Aldred. Annie is so grateful to Anvil Productions for involving her in their debut production.
Jessica Cornish
Jessica studied a Bachelor of Music and Diploma of Live Production, Theatre and Events. She works as a freelance performer, stage manger and lighting designer/operator for theatre shows and festivals across Australia. She's really excited to be working on Anvil's HERE production with some great people from regional and metro Melbourne.
Michael Roper
Michael is a respected conductor, music teacher and musician. Michael has particular skills in working within community settings and has conducted the Victorian Trade Union choir for more than twenty years. He has a Diploma of Teaching (Music), a Graduate Diploma of Contemporary Music Technology, La Trobe University and is currently completing his MA in Music Composition, Monash University. He has been working as a music in community and theatrical settings since the 1980's and has worked with numerous companies and projects.
Michael Treloar
Graduating from VCA School of Drama in 1995, Michael's first professional engagement was for the 11th Biennial Castlemaine State Festival in 1996 with his one man show Visions of Poe - based on the works of Edgar Allan Poe – which subsequently enjoyed a critically successful season at Theatre Works in St Kilda the following year. This led to the role of Johnny Tarleton in MTC's 1998 production of Bernard Shaw's Misalliance. Performing in the Daylesford Words in Winter rehearsed reading of Rebecca Lister's Three Little Kittens, Michael contributed and performed in the works two subsequent incarnations as BITS AND PIECES at ICU and the Phee Broadway Theatre in Castlemaine. For THE OLD VAN Michael has appeared in the Life and Deaths of Don Koyote as The Critic, the Disciple Thomas in The Wild Girl: A Logos of Mary, the title role of The Undercover Boss (Shakespeares Measure for Measure) and most recently as Frank Sweeney in Brian Friels Molly Sweeney at Footscray Community Arts Centre. Based now in Castlemaine, Michael creates his own work whilst being involved with local theatre company Three's a Crowd and as a Patron of and volunteer for Castlemaine State Festival. Since 2010 Michael has volunteered as a Narrator for Vision Australia recording over 20 audio books. From 2010 to 2014 Michael was an ambassador for beyondblue: The National Depression Initiative, sharing his experience of living with Bipolar Disorder.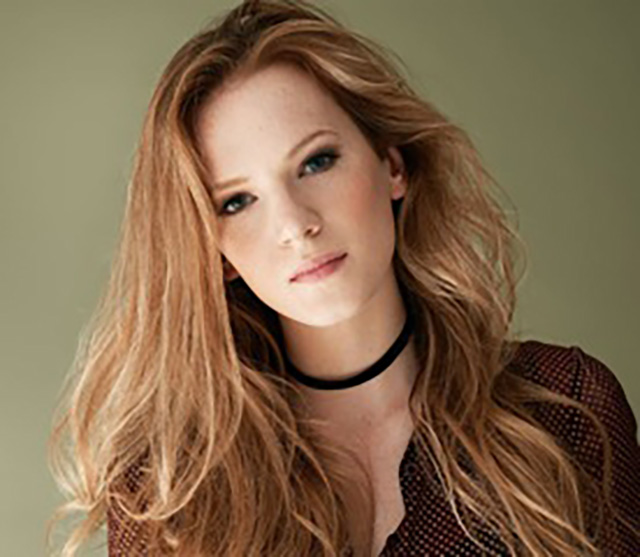 Cait Spiker
Cait is a dedicated performer, model and theatre maker. She is a recent acting graduate of the Victorian College of the Arts and has trained previously with other institutions such as NIDA, ACTT and Howard Fine Studios.
Cait has received extensive physical and vocal training and has performed in various stage productions as well as being involved in short films.
Cait was the recipient of the APG Greenwood Award for Most Outstanding Performance as well as the Beaumaris Theatre Company Youth Performer Award.
Cait aspires to make her own work and is a co-creator of the Hotel Blah Blah Theatre Company. Her most recent work for this company was Hersteria with Simone French
In 2014 she was a performer and deviser on Rebecca Lister's VCA graduation work HYPOXIA.
She is looking forward to developing the new work Resting Bitch Face as part of Metanoia Theatre's new work program with Anvil Productions.
Terence Jaensch
Terence is an Australian poet, director and monologist. His first book of poetry Buoy (FIP) was shortlisted for the Anne Elder Award by the Fellowship of Australian Writers. He has worked as Writer-in-Community, Poetry Editor (Cordite) Artist-in-Residence, Dramaturge, Artistic Director of the 2005 Emerging Writers' Festival, poetry teacher and in a variety of arts/community and local government programming positions. In 2004 he wrote and recorded 15 monologues based on his childhood in a Ballarat orphanage for 'Life Matters' ABC Radio. He was awarded an Asialink residency in Singapore where, with poet Cyril Wong, he co-authored the volume Excess Baggage & Claim (Transit Lounge). He has won awards including the Melbourne Poet's Union International Poetry Prize, the Victorian Writers' Centre Poetry Slam and was on the winning team of the Melbourne Writers' Festival Poetry Slam. His work has been anthologised, most recently in Out of the Box: Contemporary Australian Gay and Lesbian Poets (Puncher and Wattmann) and published in journals nationally and inthe US, Germany, Japan, Singapore and India. His latest volume of poetry is Shark (Transit Lounge 2013). He was director and dramaturge for the play Bits and Pieces by Rebecca Lister and has directed theatrical performances of his poems Air and Dead Cow. Terry was storytelling coach for the 2011 Castlemaine State Festival and was Literature Coordinator for the 2013 festival. He is a member of the Castlemaine based Live Arts collective Punctum, as well as creative producer of Punctum's Friends Deciding To Do Stuff poetry/arts collaborative program. He trained as an actor, having studied at the Herbert Berghof Studio and Stella Adler conservatory in New York. Terence lives in Castlemaine.
Aisha Lloyd Bonney
I am a full time communications student, part time champagne pourer and casual creative marketing collaborator. I find writing lists and planning things very stimulating. If I'm not doing this I'm eating or running.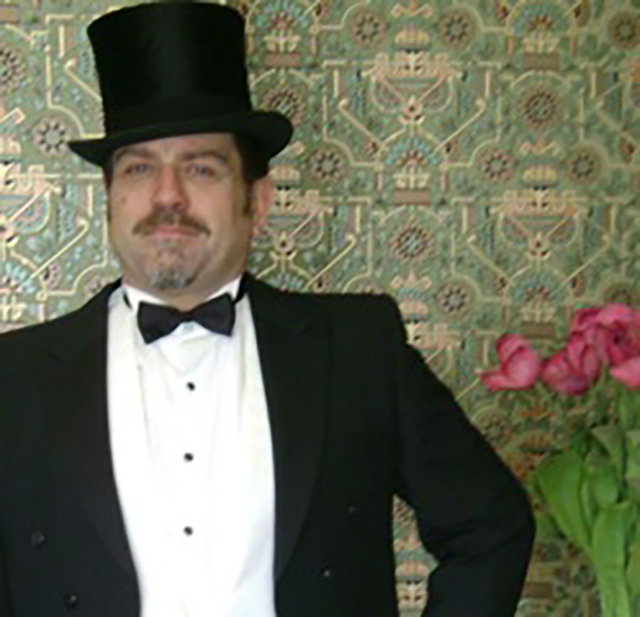 Robert Kelty
Robert is an Indigenous visual artist, theatre and sound technician and actor. His theatre designs are akin to sculptures and have ethereal and evocative elements. Robert's art, on whatever stage it is acted, comes from deep intuitive and instinctual forces. Expressions of feelings and dreams fuel Robert's creative oeuvre and these can be seen in designs such as Agamemnon (Federation University, 2005) and The Mark Twain You Don't Know (Olentangy Music, 2008). Robert's designs are subtle and dreamlike. Robert ran his own Shakespearean company in Tasmania, Phoenix Shakespeare, which produced Hamlet and Julius Caesar, as well as school shows and mini-touring shows. In 2007 Robert won the Lucarto Peace Prize for his sculpture, The Faceless and the Forgotten and in 2014 2014 was shortlisted for the Indigenous Ceramic Art Award (ICAA) at the Shepparton Art Museum. Robert is currently exhibited in the Indigenous Art Awards at the Shepparton Art Museum with his piece Fractured Identity. Robert has a Graduate Diploma of Education (2013), a Bachelor of Visual Art (2009) and a diploma in Multi-media/performance (2003). Robert lives in Ballarat.
Donna Steven
Actor Donna is an Australian actor and voice artist. She trained and performed with Adelaide's La Mama Youth Theatre and The Actors Centre in Sydney before embarking on a ten year career in broadcasting. She was awarded a Federation of Australian Radio Broadcasters Scholarship and completed her broadcast training at the Australian Film, Television and Radio School in Sydney. Donna has worked as a scriptwriter, producer, presenter and voice artist in radio and television, and for five years was the female voice of SBS Television. Since returning to acting in 2011, Donna has performed leading roles with Castlemaine Theatre Company in The Donahue Sisters, Aftershocks, and Playhouse Creatures. She has also performed and directed for Castlemaine Theatre Company as part of the 2012 and 2013 Artfields Festivals, an event which showcases the work of artists and performers based in the Mount Alexander Shire. In 2013, Donna worked with the Castlemaine State Festival on their opening event, Cornucopia, and had a main role in the Castlemaine State Festival/V-Line rail safety film project, In Their Shoes. She is currently rehearsing a children's theatre project to be performed as part of the 2014 Castlemaine Children's Literature Festival, and is developing an oral history project, 3450 @7(0), for the 2015 Castlemaine State Festival.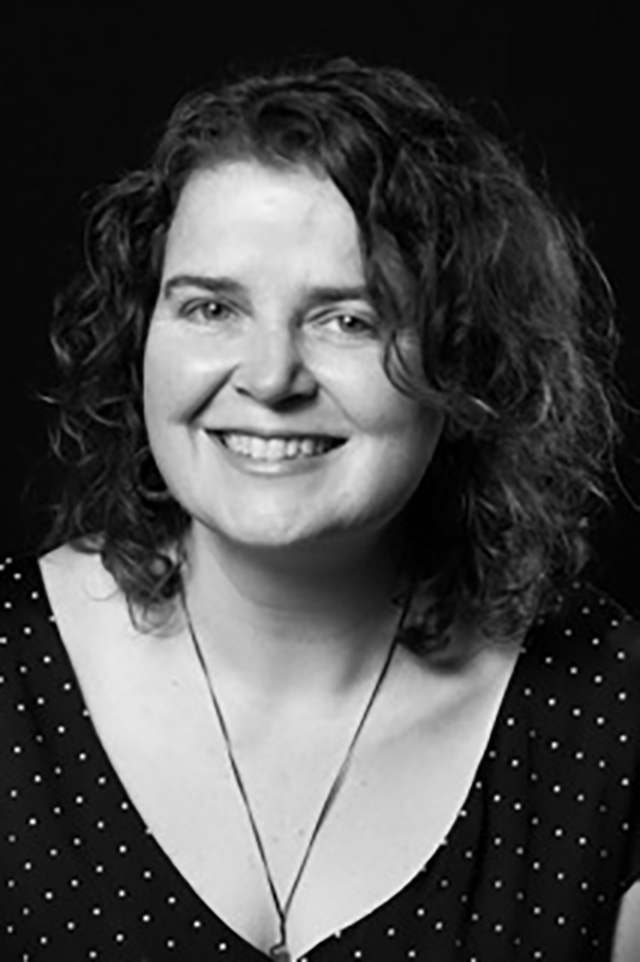 Cathy Hunt
Cathy is a director, dramaturg and VCA graduate - Postgraduate Diploma in Performance Creation (Directing) 2014. At VCA she was awarded a Creative Graduate Scholarship and directed Crave.
Cathy took Kafka Dances, a co-devised work involving swing dancing to Prague Quadrennial15's SpaceLab; directed and developed Steppe (a journey of unforgetting) a site-specific play at Newport rail yards for Melbourne Fringe. Cathy formed The Impending Room with Bec Allen in 2011 to direct Judith by Howard Barker, then developed new play Dangerous Lenses by Brooke Robinson which touring to Melbourne Fringe 2013, winning Highly Commended at Writers Victoria Awards.
Directing includes: Life Without Me (Illuminate Educate, Seymour Centre 2016), Steppe (Melb Fringe 2015), Asylum (Old 505 2015), Ruby Moon (Bondi Pavilion 2014), Dangerous Lenses (Old 505 2012), Teeth (Bondi Feast 2013), co-directed Still (Old 505 2012), an adapted As You Like It, (Belvoir AGNSW 2012) & Judith: a parting from the body (TRS 2011).
Secondments: Melbourne Theatre Company, Cybec Electric, Feb 2015, Betrayal, Aug 2015. Belvoir: Miss Julie, 2013. Cathy was chosen for a mid-career Dramaturgy Mentorship with Playwriting Australia and MTC in 2015, having previously been a PWA Dramaturgy intern in 2012.
Works in development include Resting Bitch Face with Anvil Productions and Shannon Loughnane's The One. Cathy is a teaching artist on La Mama's AMES theatre-making project with migrants and refugees and will be assistant director to Tanya Gerstle on Optic Nerve'sMill on the Floss at Theatreworks in July-August 2016.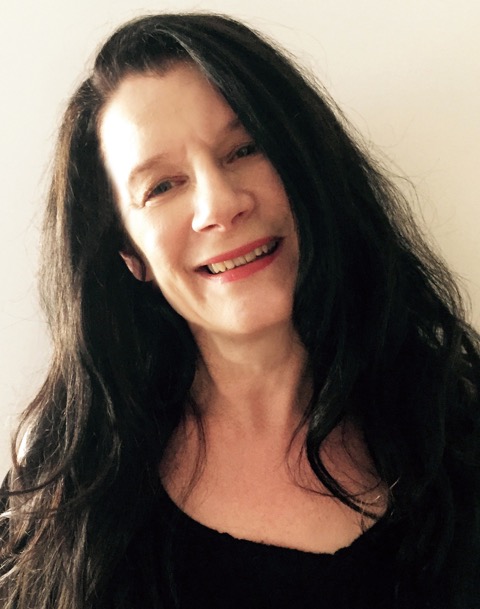 Dr Brigid Burke
Brigid is an Australian composer, performance artist, clarinet soloist, visual artist, video artist and educator whose creative practice explores the use of acoustic sound and technology to enable media performances and installations that are rich in aural and visual nuances. Her work is widely presented in concerts, festivals, and radio broadcasts throughout Australia, Asia, Brazil, Europe and the USA.
Recently she has been a recipient of an Australia Council Project Music Fellowship & new work commissions 'Coral Bells' & "Instincts and Episodes' also Artist in Resident at Marshall University USA with a Edwards Distinguished Professor Artist Residency with ensemble BHZ, Indiana University USA and ADM NTU Singapore. Also recently she presented works on the Big screen at Federation Square Melbourne, Tilde Festival, ABC Classic FM, International Media Festival at the Trafačka Arena in Prague and Generative Art Festival GA19 Italy.
She has a PhD in Composition from UTAS The University of Tasmania and a Master of Music in Composition from The University of Melbourne. www.brigid.com.au
Erin M McCuskey
Erin grew up in a large Irish emigrant family in regional Victoria. Her love of the moving image grew from family films and transparencies created by her father, and the gatherings to view them. She works across many media specialising in film, photography and both spoken and written word. In 2000 she established Yum Studio a creative media company engaging with audiences through story and cinematic stylings. yumstudio.com.au